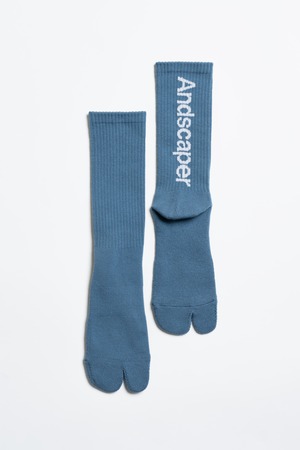 Concept Logo Socks(Foggy Blue × White)
NODAL
Concept Logo Socks

底全体にパイル加工を施すことでクッション性を持たせました。
甲の部分にサポートを入れることでより足にフィットする形状となっております。
素材は綿をベースとし、抗菌防臭機能がついていますので年間通して履いていただけます。

-Color-
White × Black
Black × White
Gray × Black
Foggy Blue × White
Nile Green × Black
Wisteria × White
Turmeric × Black
Oatmeal × Black

-Body-
Cotton/Acrylic/Nylon/Polyurethane

-Size-
24cmー26cm

MADE IN JAPAN.
*Tax included.
*Additional shipping charges may apply, See detail..

About shipping fees
The shipping fee for this item varies by the shipping method. Customers can choose the shipping method at time of purchase.
佐川急便(地域別)

沖縄県・離島は佐川急便を使用しない場合があります。

Regional setting
EMS etc

EMS or UPS or DHL

Shipping Fees are the same in all countries outside Japan ¥2,500